It's a great day here at Inspired by Stamping! I am super excited to be sharing with you Kendra and Mynn's cards! They are both sharing their favorite techniques and I just think they are fantastic! We begin with Kendra's cards.
"Hello Inspired By Stamping Friends!
Kendra here from Luv 2 Scrap N' Make Cards to share two cards with you today using one of my favorite 'Techniques!!
I featured the Painter's Tape Technique on the blog awhile back, and it is one I really enjoy doing!
It's a fun technique if you need to create a quick card and don't have time to color in an image.
I decided to us the Flower of the Month: Pansy set!
A nice image to allow the technique to show through the flowers!
So pretty, I love how it turned out!
The Happy Birthday is also part of the Flower of the Month: Pansy set!
I encourage you to try out this technique, it is super fun and easy!!
Close-up of the Pansies:
Isn't it fun?! I sure think so!
———————-
Next up, I created a masculine card:
This time, for this card I used the
Pirates
set!!
This ship is more of a silhouette image, but the technique still gives and awesome look, in my opinion!
Inspired by Stamping, Kendra Sand, Painters Tape Tutorial, FOTM Pansies stamp set, Pirates stamp set, birthday card
A fun masculine card!
Close-up of the ship:
Hope you have been inspired to try out this technique, if you haven't already!!
Happy Stamping!!
Hi, all!  I'm back with a fun card that uses gorgeous products from the Inspired By Stamping online store.  We are featuring our favorite techniques this week, and I chose to make a shaker card…with some faux stitching! 🙂  Come and take a look…
The shaker portion was made using stamps from the Garden Seed Packets stamp set.  I colored the image using Spectrum Noir alcohol markers.  The window was cut using the Fancy Labels 3 dies.  I think shaker cards are super fun, and this seed packet was screaming to be made into one!
I used a variety of patterned papers and some fun cotton ribbon to finish this card up.  The faux stitching was created with a fine tip Sharpie pen.  I just love faux stitching–it looks real most of the time, but without having to get a machine out. 😉
The inside of my shaker is filled with some fun, bright, springtime fresh sequins that match the colors of my patterned papers.  I think it's really enjoyable to choose a fun shaker filling!  This one was pre-made, luckily, so all the guess work was taken out of it and I could work on pairing all the patterns together.
I really like the way this turned out!  The colors are fresh and fun, and I actually really like the way I colored the flower. 🙂  What do you think?  I'd love to hear in the comments below!
That's all for me today!  Thank you so much for stopping by–your visits make my day!  I hope you grab all these goodies from the Inspired By Stamping store today!  Until next time, HUGS and happy stamping, friends! 🙂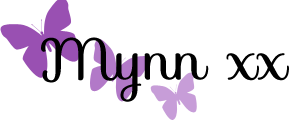 ~Inspired By Stamping Products Used~
Garden Seed Packets stamps | Fancy Labels 3 dies
We will be back tomorrow with a great tutorial by Nicole! Have a great day everyone! With paper hugs, Joanna xxx