We hope you have been enjoying this week's sneak peeks and Easter gift ideas! Today, Nupur and Mynn are bringing us two more fabulous ideas for Easter! We begin with Mynn!
Hello again, dear friends!  I am SO excited to share some Easter gifts I made to send to my nieces out in Utah.  I used some gorgeous products from the Inspired By Stamping online store to make some pretty hair bows and packaging!  Come and see…
Aren't they beautiful?!  I had a hard time deciding how to photograph them so forgive me if I share a few more views of the final product throughout the post!  I started by taking a Gluber (double sided tape circle–but it's VERY strong adhesive) and adding the ribbon in a ruffled manner.  The ribbons I used are from the Purple Ribbon Collection (yellow), the Blue Ribbon Collection, and the Pinks Ribbon Collection.  After the ribbon was finished, I added matching flowers to the centers as well as brads from the Vintage Floral Kit.  The flowers used are Off White Flowers (yellow), Dark Pink Flowers, and Blue 2 Tone Flowers.  These were all added with hot glue.  Finally, these pieces were glued to hair clips with pieces of felt that I cut out using the circle from the  Fancy Labels 3 dies.  I forgot to take that photo, I'm sorry!
After the bows were made, I decided to create some fun packaging to put them on.  I took some kraft cardstock, added a strip of paper from the Vintage Floral Paper Pad, and created slits for the clips to hold onto.  This was done with an craft knife.
The top of the packaging has a sentiment that was stamped and embossed in white onto pink cardstock.  The sentiment is from the Petite Banners stamp set.  They were die cut using the Fancy Labels 3 dies.
I think I'm going to wrap these up in cellophane bags and tie bows with coordinating ribbon.  I sure hope that my nieces like them as much as I adored making them!  What do you think?  I would love to hear in the comments below!
Thanks so much for stopping by today!  I love when you do!  I hope that you hop over to the Inspired By Stamping online store to grab the goodies to make these super easy handmade gifts and that you join our monthly challenge, too!  Until next time, HUGS and happy stamping, friends! 🙂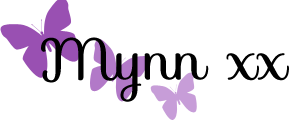 ~ Inspired By Stamping Products Used ~
Purple Ribbon Collection | Blue Ribbon Collection | Pinks Ribbon Collection
Off White Flowers | Blue 2 Tone Flowers | Dark Pink Flowers
Vintage Floral Kit | Vintage Floral Paper Pad | Petite Banners | Fancy Labels 3 Dies
Next Nupur has created a beautiful Easter Bag featuring quilling and a sneak peek of one our new stamp sets being released next week!
Hello friends…
I am sharing a Easter gift bag today…
I did some quilling after a long time… & I love how it looks on this leafy background…
The sentiment is a sneak peek from the next release so don't forget to tune in next week for some gorgeous stamps & DT inspiration…
We will be back tomorrow with Jo who has created a fabulous Easter gift idea! See you tomorrow! With paper hugs, Joanna xx