We have something a bit different in store for you today with our inspiration. Today, we are focusing on the men in our lives with masculine Valentine's Day cards. The biggest area that our friends tell us is more masculine cards please! So here are two cards just in time for Valentine's Day! Our first 2 cards are featured by our talented Mynn!
Hello, all!  Who's ready for some Valentines?! 🙂  I'm here with two cards using beautiful products from the Inspired By Stamping store.  My cards today are Valentines for the man or boy in your life…come and see the first one…
This card started with a stamped sentiment.  This sentiment was pieced together from the Sugar & Spice stamp set and the new Big Hello stamp set.  This portion of the card was glitzed up with a glittery red heart and a few enamel dots.  I also highlighted the sentiment with clear glitter gel pen for added shine.
I then created an ombre stamped strip to put behind the focal sentiment.  This sentiment is from the Trendy Circle Sentiments stamp set.  This strip was added to a strip of light blue-green card that was punched on either end to form a border.
These two pieces were then added to the card base.  This card base was prepped with more of the same light blue-green paper and some chevron patterned paper.
Next, I decided to do a more traditionally colored card.  I kept it CAS because most men don't like a lot of fuss, you know?  Take a peek…
This one started with the brushstrokes from the Friends Forever stamp set being stamped in red.  I then heat embossed the main sentiment from the I Love You Because stamp set over the top with black glittery embossing powder.  Some washi tape and glittery hearts accent the sentiment.
I then added a bit of faux stitching using a piercing tool and a red glitter pen.  I really like this one and it has actually been sold for a special someone already!  What do you think of my masculine Valentines?  I'd love for you to leave a comment and let me know!
That's all for me today!  I'll be back soon with more crafty creations, so stay tuned!  If you have some time, hop over to the Inspired By Stamping store to grab these goodies and play along with our monthly challenge, too!  HUGS and happy stamping to you all! 🙂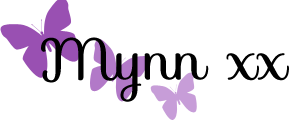 Here's my clean and simple masculine Valentine's Day card for my hubby.
What you will need to make this card…
Masculine Wood Paper
White and Chocolate Brown Card Stock
Red Patterned Paper
Heart Punch
Foam Dimensionals
This is such a quick and simple card that it took me 10 minutes to make from start to finish. Here are a few creative tips:
Card bases measure 4 1/8 x 5 1/4. I cut each layer a 1/8" smaller. The card stock base with I Love You measures 2 1/2" x 4".

To highlight each sentiment, I chose masculine colors in dark red, navy blue and olive green.

For added visual height, I added foam dimensions on every layer that I used.
We will be back tomorrow with a great tutorial by Nicole! Plus, I will be announcing the winner of our watercolor contest. We will see you tomorrow! With paper hugs, Joanna xxx