Happy Friday friends! We are stamping on Vellum with Kendra and Mynn today! There cards are beautiful!
Our IBSIC is currently underway! Have you made a card using one of the inspirations?! One randomly chosen artist will receive a $30 gift card to our store! Deadline is February 15th!
We begin today with a fabulous card by Mynn! I adore her card and the colors are just fabulous for our IBSIC! Here's Mynn!
Hello, sweeties! 🙂  I'm here today with a card that uses some yummy new stamps from the Inspired By Stamping store and also features a super easy but elegant looking technique–stamping on vellum!  I decided to go Valentine on this one…take a peek…
I started this card with the stamping on vellum.  I stamped the "hello" sentiment from the Big Hello stamp set, one of our newest releases, in Versamark onto the vellum banner.  I then heat embossed this word in sparkly red embossing powder.  I then stamped the "SWEETIE" sentiment from the Big Hello stamp set with Versamark and heat embossed this with glittery black embossing powder.
 The key to heat embossing on vellum is to be quick and to hold both ends of the vellum.  I usually use a pair of tweezers for one of the sides and either my finger (yes, they're not as heat sensitive as they used to be) or a stylus for the other side.  You could probably use two pairs of tweezers and lay it on the desk…if that works, please tell me! 😉
After doing this, I adhered the banner to a punched and layered paper heart.  I added this to a panel that was created with black cardstock and music printed paper.  A button with a twine bow, an enamel heart, and a red rhinestone finished off this side of the card.
This card fits two of the components of our challenge this month–the color and the theme–you should come and play along! I love the final product–it's so sparkly and fun!  It's destined to be given out to someone special this Valentine's day. 🙂  I hope you leave me a comment to tell me what you think!
That's all for me today!  I hope you take a chance to go and grab our newest release from the store and, if you spend $50, you will get the stamp set I used today for FREE!  Also, come and join in the fun of our current challenge, too!  If you use products from the Inspired By Stamping store, link them up in the Customer Gallery as well!  HUGS and happy stamping to you all!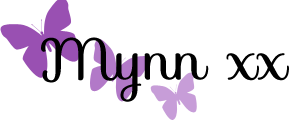 ————
Next up is Kendra with a lovely Spring Bouquet flower card! I love her multiple layers of velum on the gerbera daisy flower! Here is Kendra.
Hello IBS fans!  Kendra here to also share a lovely card in which I stamped on vellum!
I am so excited to share my card with you, I love stamping on vellum and sometimes forgot to!  But I was reminded how beautiful the technique is when creating this card!
I used the new Spring Bouquet stamp set! (LOVE it!!)
Not only do I love the beautiful floral image, I also love all the sentiments you can create from the set!  So fun!
The font used for the "you" is so beautiful!
I stamped the spring bouquet twice on vellum.  Once to use as my main image and then again to cut one of the flowers out to pop-up on my card:
Love how it makes the flower stand out a little more.
Such a beautiful set!
Happy Stamping!
A special thank you to Kendra and Mynn for sharing such great vellum cards on our blog today! I will be back this Sunday for our Sunday Designer Feature! See you then! With Paper Hugs, Joanna xx