Happy Friday! Today it is all about our Sugar & Spice stamp set featuring gorgeous designs from Mynn and Donna! Before we begin how about a little blog candy?!
It's my birthday this weekend and what a great way to kick off my birthday weekend with a little blog candy! Yay!
Here's what we have in store for you…
One randomly chosen winner will receive Fancy Circles, Vintage Floral Paper, Fancy Labels 1 Die, Creative Tags, Vintage Banners, Pinks Ribbon Collection and IBS Flowers! Prize Valued at $85! Whoo Hoo! Here's what you have to do…
LIKE IT
This photo will be posted on our Facebook & Instagram page today. Like it for a chance to win! If you "Share it" & your name will be entered in twice in the contest. If one of your friends leave a comment and tells us that you sent them then your name will be entered three times for a chance to win.
PIN IT
Today this photo was also pinned to our "Pin It to Win It" Board. Pin this photo sharing our news for a chance to win!
LEAVE A COMMENT
Leave a comment on our blog!
Deadline is Monday, November 17, 2014! Winner will be announced on Monday's Blog!
Here's Mynn with some adorable inspirations today using our Sugar and Spice set! Isn't this just the cutest thing! I am so inspired by her ideas today! Take it away, Mynn!
Hello, friends!  I'm super excited to share a gift set using NEW stamps from the Inspired By Stamping online store!  I have a fun card and card holder to share with you…take a peek!
I went for some non-traditional colors and started by making the card holder first.  It is essentially an altered giant clothespin.  I covered it in silver glitter paper, added a blue snow print paper to it, then added two little ginger cookies from the new Sugar & Spice stamp set. 
These little cookies were stamped onto kraft paper.  The scarves were heat embossed in white, and the face was stamped then traced with a chalk marker.  Once it dried, I was able to use glitter gel pens to add color that would be seen!
I then stamped a sentiment from the Sugar & Spice set and heat embossed it in a glittery red.  It was punched out, layered with some more glitter paper, and added to the center of the card holder, in between the two ginger cookies.
I then decided to make a card to match the holder–why not?!  The holder could be used for any card, but a matching card is fun. 🙂
This card uses another ginger cookie made in the same way as those on the holder.  I also added a different sentiment from the Sugar & Spice set to this card.
The background "paper" with the candy cane print is actually created using an image from the Sugar & Spice set and some liquid pearls.  I thought that this card could use a little more red, so that's how I got it on there!
The final set is super sweet, don't you think?  I love all the fun cookies you can make with the new Sugar & Spice set–go grab it today!
That's all for me today!  I hope you take a chance to go and grab our newest release from the store and, if you spend $50, you will get a free stamp set!  Also, come and join in the fun of our current challenge, too!  If you use products from the Inspired By Stamping store, link them up in the Customer Gallery as well!  HUGS and happy stamping to you all!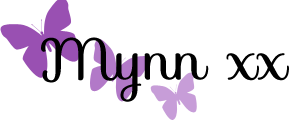 Next up is Donna with another great inspiration using this fabulous stamp set!
The card I am showing you today is a special one for my Daughter and Son-in-law.  Last December 27th they got married.  Since my Son-in-law is a red head, the "Ginger Blessings" sentiment from the Inspired by Stamping Sugar and Spice Stamp set fit perfectly!  I made his and her Gingerbread figures and they are holding hands.
I thought it would be fun to use the Sketch from the current IBSIC #87 challenge.  Today is the last day to enter this month's challenge.  It is worth your while to enter the challenge for a chance to win a gift card from Inspired by Stamping.
Happy Crafting!
Donna
Products Used:
Thank you to our designers for creating such lovely projects today! Now don't forget to leave a comment below and tag a friend on FB for more chances to win this great prize! I will be back tomorrow with a card for my guest designer spot. Can't wait! See you then! Joanna