Happy Thursday Friends! We hope you have enjoyed all the inspirations this week! Can you believe that our IBSIC is almost done with only 9 days to go!
If you haven't join in, you can click here to see all the information! We are giving away a $30 gift card also to a randomly chosen winner. Click Here!
Today, Mynn and Kylie have two wonderful ideas featuring our Christmas Wreath stamp set! It's our free stamp set of the month with a $50 purchase from our store. Here's Mynn with her gorgeous and classic Christmas card!
Hello, all!  I'm so excited to be sharing a card today using the BRAND NEW Christmas Wreath set–free with any $50 purchase right now–and the NEW Big Holidays set, too!  Come and take a peek at my card…
I love this new Christmas Wreath stamp set–it is SO versatile!  For this card, I decided to use the pine branch image to create a swag look to the top of my card.  I did this with the help of some generational stamping.  I then added some pine cones from the same set and pearls as accents.
The finishing touch for the swag was a fussy cut bow image from the Christmas Wreath stamp set.  I added a large pearl to the center to tie in the other pearl accents on this card.  I think it turned out fabulously!
I then turned to creating a sentiment panel.  I used a sentiment from the Big Wishes stamp set.  I added it to a punched border mat and added some ribbon and liquid pearls to finish this portion off.
The completed card is a traditionally colored holiday card with just a hint of shine and dimension!  I like the bold look of it–what do you think?
That's all for me today!  I hope you take a chance to go and grab our newest release from the store and, if you spend $50, you will get a free stamp set!  Also, come and join in the fun of our current challenge, too!  If you use products from the Inspired By Stamping store, link them up in the Customer Gallery as well!  HUGS and happy stamping to you all!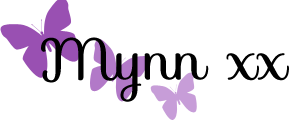 Next up is Kylie with a great tutorial on how to stamp a perfect circle wreath with our Christmas Wreath stamp set! You will love this great technique! Take it away, Kylie!
Hi everyone! Today I am using two new releases from Inspired by Stamping – Christmas Wreath and Big Holidays.
Here is the stamp set that I worked with –
To start, I used a circle die to lightly trace around in pencil. Any size die is fine. It just depends on how big you would like your wreath.
I use a dark green ink and place my stamp on the line of the circle
Then just keep moving the stamp around following the line
I go over the circle a couple of times to make the wreath nice and full
Then I use a lighter green to give it even more coverage. Stamp just above and below the dark green
Here is my finished wreath
I stamped the bow onto red card stock, embossed with white powder and fussy cut it out. It is adhered with some foam squares.
Look at that beautiful big sentiment!
Thanks so much for looking xx
A very special thank you to Kylie and Mynn for sharing such amazing cards! Wasn't that tutorial by Kylie just wonderful?! We'd love to hear what you thought, so please leave a comment below!
We will be back tomorrow with gorgeous inspirations from Vicki and Nupur!
Subscribe to our newsletter to receive our Christmas Digital Printables for free this month! Every month we have a free download for you to try! Plus, super exclusive sales that you will only find on newsletter!
Our new monthly IBSI challenge is almost finished! We have three fabulous inspirations for you to try! Plus, use an IBS stamp set for an extra vote. Winner will receive a $30 gift card to spend anyway they choose at our store!
Have you used an Inspired by Stamping stamp set or product? Don't forget to add it to our Customer Gallery Contest! One lucky winner will receive a free stamp set of their choice and will be featured on our blog! Deadline is November 30, 2014