Happy Thursday Friends! We hope you are having an amazing week so far. Today, Mynn and Leah are bringing us gorgeous inspirations using our Build A Stocking stamp set!
We begin with a beautiful and shimmery card by Mynn! We adore her colors and that gorgeous button is wonderful! Take it away Mynn!
Hi, friends!  I'm back today with another card using beautiful new stamps from the Inspired By Stamping store!  Today I'm sharing a card that uses a stamp from the new Build a Stocking set…but that doesn't use the stocking image.  Come and see…
Isn't that cute?!  I wanted to show you that the images in this set are totally versatile!  I started this card by stamping the tree image from the Build a Stocking stamp set, punching it out, inking the edges, and then adding it to a scalloped circle mat.  I then added some liquid pearls to add a bit more polish.
I then added this to a panel made up of an embossed white piece of cardstock, a red mat, and some green glitter paper.  I added some ribbon from the Christmas Ribbon Collection.
 I added a big button and some twine up top and decided to keep the tails of the twine bow L O N G.  I think it adds a bit of fun and whimsy!
The finished project is a fun card with some traditional colors…and a bit of a twist with turquoise!  I think it's great–and this card would be an easy one to recreate!  Go grab the supplies from the Inspired By Stamping store today!
 That's all for me today!  I hope you take a chance to go and grab our newest release from the store and, if you spend $50, you will get a free stamp set!  Also, come and join in the fun of our current challenge, too!  If you use products from the Inspired By Stamping store, link them up in the Customer Gallery as well!  HUGS and happy stamping to you all!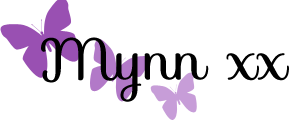 Hi stamping friends! Leah with you today. Can you believe how fast the holidays are approaching? It's not too early to start creating for them and I have some sweet tags in a coordinating box to share with you today. I pulled out the new and fabulous Inspired By Stamping set, Build a Stocking.
Next up is Leah, with a lovely box and coordinating stocking gift tags! We just love the beautiful gold embossing on her card! And those tags are just soooo adorable! Here's Leah with her inspirations!
I started by cutting my box using a Silhouette cut file. I then stamped the 2 different snowflakes in the set for some patterned paper. I then stamped the stockings twice, once heat embossing in gold on vellum and then again on white cardstock for the backing. I stitched them together using my sewing machine. I didn't seal up the top so that I could fill my stocking with sequins. I then added the holly leaves and berries along with a tag from Holiday Tags, also embossed in gold and my sentiment comes from Creative Tags.
Inside my box are some tags to tie on gifts. Aren't they sweet? I love the little stockings all dressed up. My "to" and "from" are from Holiday Tags.
Here is another view of the stocking tags.
And a close up of the box. This box would be sweet to tuck some yummy treats in or any other special gift. I hope you enjoyed my project today! Thanks for stopping by 🙂
Supplies:
Build A Stocking
Creative Tags
Holiday Tags
A special thank you to Mynn and Leah for creating such amazing projects using this set! We will be back tomorrow with some Halloween fun!
Subscribe to our newsletter to receive our Christmas Digital Printables for free this month! Every month we have a free download for you to try! Plus, super exclusive sales that you will only find on newsletter!
Our new monthly IBSI challenge started yesterday! And we have three fabulous inspirations for you to try! Plus, use an IBS stamp set for an extra vote. Winner will receive a $30 gift card to spend anyway they choose at our store!
Follow us on Pinterest for loads of inspirations and ideas!  Contact us to pin YOUR Inspired by Stamping projects to our "Friends of Inspired by Stamping Gallery Board" for a chance to win $50 gift card to our store! The more you pin the more chances of winning!Deadline is Oct 31, 2014
Have you used an Inspired by Stamping stamp set or product? Don't' forget to add it to our Customer Gallery Contest! One lucky winner will receive a free stamp set of their choice and will be featured on our blog! Deadline is October 31, 2014