Welcome back to Day 4 of our full Holiday release! It's been so fun to read all the comments from yesterdays blog post about your best present from Santa!  Thanks for all the emails and messages too! Here is our a random winner from yesterday….
Becca Cruger says, My Cricut! I can do nothing without it!
By the way – the fact that the berries are separate makes me SO happy!
Becca, please email us at customerservice@inspiredbystamping.com to claim your $30 gift card!
Don't forget to scroll all the way down to see today's prize question!
Size 3×4
Set of 3
It's our latest addition to our "Big Series"! A set of three extra large holiday sentiments that are perfect for all your Christmas & Holiday cards! These sentiments take center stage and are extra large! We know you will love the addition of this new set to your holiday stamp collection!
Size 3×4
FREE with every purchase of $50 or more in product in Oct & Nov!
We are super excited to be releasing our newest free stamp of the month! Whoo Hoo! It's our Christmas Wreath builder containing 8 fabulous stamps. This set will automatically be added to your order upon shipping! You don't have to worry about anything!
Retails for .99c
Now that we have made the formal introductions, let's get onto the inspirations from our designers, Mynn, Lisa and myself!
Happy holidays!  Ok, not quite yet, but today I'm here to share a card using some of the newest release stamps from Inspired By Stamping!  This card uses the new Christmas Wreath set and the new Big Holidays set.  Both are perfect and the Christmas Wreath set is FREE this month with any $50 purchase!  Come and see what I made…
The first step was to stamp the branch image from the Christmas Wreath set in the corners of the main panel.  I added a few pine cones from the same set with some rhinestones to mimic berries for a festive array.
I then added a sentiment from the Big Holidays set by stamping it and embossing it with black glittery embossing powder. I think that every card for Christmas needs a little sparkle, don't you? 🙂
I then added the panel to some silver glitter paper and added a bit of faux stitching to create the rest of the "frame" around the panel.
The final card is a clean, easy to mail holiday card that is super easy to reproduce!  What do you think of it?  I hope you like it!
That's all for me today!  I hope you take a chance to go and grab our newest release from the store and, if you spend $50, you will get a free stamp set!  Also, come and join in the fun of our current challenge, too!  If you use products from the Inspired By Stamping store, link them up in the Customer Gallery as well!  HUGS and happy stamping to you all!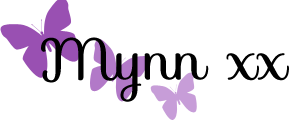 Next up, we have the talented Lisa with us featuring our new sets today! Here is Lisa!
Hi Everyone! Welcome to Day Four of Holiday Release Week. I am so excited–two stamp sets are being released today!
I have three cards today using the Big Holidays stamp set and the new free with $50 purchase Christmas Wreath stamp set.
First up is a window scene that includes a sneak peek of an image that is in the stamp set being released tomorrow.
The snowflakes and bow are images from the Christmas Wreath stamp set. This is a fun set with images to build a wreath. Of course, the images can all be used independently. The pretty Merry Christmas sentiment is from the Big Holidays stamp set, which includes two additional big holiday sentiments!
I carried the snowflakes to the inside as well:
The sentiment is from the Poinsettias stamp set, which was released yesterday.
Next up are two CAS cards featuring sentiments from the Big Holidays stamp set.
Just because the cards are CAS, doesn't mean you can't add a bit of bling!
Again, I stamped the snowflake from the Christmas Wreath stamp set on the inside of the cards.
I am having so much fun with the new Holiday stamp sets and know you will too!
Christmas Wreath
Next up, I have a few cards to share with this fabulous set!
My first card uses this fabulous big stamp! I love how the sentiment takes center stage and is bold and bright!
After stamping the sentiment in blue, I then cut it out using our Fancy Labels 2 Die. Each of the sentiments from this set will fit inside all our dies!
I used some random scraps of paper and the silver paper is from our WorldWin blog hop from last year. I also added some rhinestones throughout and used some gorgeous silver string for my bow.
Not only can you make perfect wreaths with this set or dress up any corner of your card as Mynn shared with us above but….you can also create gorgeous garlands!
Here's what I did…I cut my cardstock to the dimension that I wanted. Here it is 2 inches. I then grabbed one of my kids rulers and drew a very soft line in the middle with pencil. This helps to create a straight line. I then grabbed a few ink pads and started stamping! Super easy and love the effect!
For my finishing touches, I stamped our "Merry Christmas" sentiment from the new Big Holidays set. I then added some seam binding ribbon from our Christmas Ribbon Collection.
We hope you have enjoyed our inspirations today using two new fabulous sets! Isn't the free stamp just exciting! It has been the best stamp to work with this week especially for creating a few more details behind the poinsettia cards yesterday!
Now hop on over for some more great inspirations from our talented ladies!
CLICK HERE to see some gorgeous inspirations from Leah!
CLICK HERE to see a great idea from Vicki using these sets!
$30 INSPIRED BY STAMPING GIFT CARD
for you to spend however you choose!
All you have to do to enter to win is to leave a comment answering the question below or on one of our social media site…
Today's question…
What is your favorite Christmas/Holiday color combination?
You have until 6PM AEST, October 24th, to leave your comment here and on all IBS social media accounts to be eligible to win.  Only one comment per person please.  One randomly selected winner will be announced tomorrow on our blog.  Thank you for stopping by today and sharing our excitement with us!