Happy Monday friends! We are so excited to start our week here at Inspired by Stamping because we have three super talented designers with us! Vicki, starts us off with a fabulous tile and vase gift set for a friend. Mynnette has created a beautiful vase. And Donna watercolors our sunflower from the French Country set! It's a full day so let's get started!
Before we share all these gorgeous inspirations let's announce the winner of our blog candy prize giveaway!
The winner is…..
frommycraftroom says ~Two lovely cards. Thank you
Frommycraftroom, please email us at customerservice@inspiredbystamping.com with your mailing address. We are looking forward to sending this to you!
Up first is the talented Vicki with a great idea on how to reuse a jar and create a gorgeous tile! Here's Vicki with her amazing project!
Hi it's Vicki here.  Today I have a fun gift set I made for a friend's birthday.
 I painted the mason jar with yellow acrylic paint, and the bottom half is chalkboard paint.  For my embellishments I used Fancy Labels 3 with a sentiment from Friends Forever, and the butterfly from Spring Lilacs. I svg cut the images out, stamped them, and ran them through my sticker machine.  They stuck wonderfully!
 For the coaster, I scored on these from a hardware store for like 10¢!  I used Stazon ink and stamped the images from Chevrons, Friends Forever and Pretty Planners.
 What is so awesome with this is all I did.  Once you stamp with Stazon its good to go – no treatment needed.
a bowl of water and no smearing or running
Now my friend can use this on her desk!  [She liked it by the way]
 That's it for me today.  See you in a couple of weeks~
Next up is the talented Mynnette with a beautiful floral vase with a gorgeous red rose! We love her beautiful yellow flowers with the contrasting black and brown paper! Here is Mynnette!
Hi, friends!  I'm back today with another creation using products from the
Inspired By Stamping store
!  This time, I've created a fun altered bottle with a flower pen–perfect for a gift!  I'm not sure who this is going to, but it would be perfect for anyone who works in an office or at a school!  Take a peek!
I started by covering the bottle base with some kraft and black patterned paper.  I stamped a frame from the
Just Because stamp set
.  I then fussy cut it and added it to a black mat made by using the
Fancy Labels 1 dies
.  I chose a sentiment from the same
Just Because stamp set
and heat embossed it in glittery black embossing powder.
I added a few
light yellow flowers
along with some gold pearls to finish off the label.  I like the way the colors are all relatively neutral.  It made it easier to choose what color of flower to use for the flower pen I wanted to put inside the bottle!
And red it was!  This was the most realistic flower I had in my stash, so that's why I chose it.  I added a sheer black bow and put the whole thing in the bottle…after I added some beans to help keep the pen in place!
And that's all!  I LOVE the finished product!  I really think that this will be a good small gift to give to someone to let them know I love them!  Here's one final look of the completed project…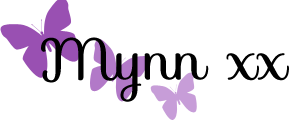 Our last but most definitely not least is Donna with her first official post with us! We are so excited to be sharing this gorgeous sunflower card! She did such a beautiful job watercoloring her flower! We love all the details throughout! Here is Donna!
Today is my first day posting on the Inspired by Stamping blog.  After seeing the gorgeous watercolored Waterlilly card that DT buddy Nupur did, I thought it would be fun to watercolor the sunflower in the French Country stamp set.
I used the Creative Tags stamp set for my sentiment.  I love how that set has every sentiment you could want to make cards with.  The small tags are perfect when you don't want your sentiment to overwhelm the rest of your card.
I hope I have inspired you to try watercoloring your stamps.  After you try it, be sure to sign your work of art!  Happy Crafting!
Donna
Thank you for stopping by today! And thank you to our designers for creating such beautiful creations with our stamps. We will be back tomorrow with some more inspiring designs! Have a great crafty day! With paper hugs, Joanna xoxo